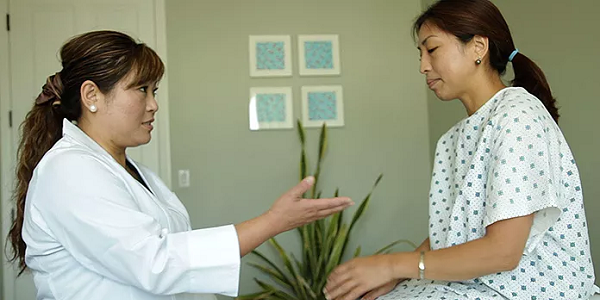 Acupuncture is recognized by well-known and leading national and international health organizations to be effective in the treatment of a wide variety of medical problems.
Kang Eastern Medicine Clinic provides a broad spectrum of treatments for all types of conditions for patients of all ages and specializes in treating the following conditions:
---
Addiction
Arthritis
Asthma
Bronchitiis
C-section
complications
Carpal tunnel syndrome
Chronic fatigue
Colitis
Common cold
Constipation
Dizziness
Dysentery
​Dental pain
Depression
Diarrhea
Digestive trouble
Facial palsy
Fatigue
Fertility
In Vitro Fertilization Support
Fibromyalgia
Headache
Incontinence
Indigestion
Irritable bowel syndrome
Menstrual irregularities
Morning sickness
Menopause
Migraine
Postpartum treatment
1
What are acupuncture treatments for fertility?
Acupuncture and herbs have been used for years to treat many gynecological conditions. Acupuncture can improve ovarian and follicular function by increasing blood flow to the endometrium, helping to facilitate a thick, rich lining. Acupuncture also improves balance to emotional, physical, and hormonal conditions.
2
How long does fertility treatment take?
Patients may be treated for two to six months before considering natural conception or assisted reproductive technology. Typically, one to two treatments per week is required to have a therapeutic effect before progressing to insemination, in vitro fertilization (IVF), or donor-egg transfer.
3
What is the acupuncture protocol for IVF?
In a study by Stener-Victorin [et al] from the Departments of Obstetrics and Gynecology Fertility Centre, Scandinavia and University of Gothenburg, women are encouraged to receive acupuncture treatments pre and post embryo transfer. This study has shown to increase success rate dramatically.
Common conditions treated with acupuncture
Irregular menstruation
Cervical dysplasia
Incontinence
Repeated pregnancy loss/miscarriages
Luteal phase defect
Hyperprolactinemia
Polycystic ovarian syndrome
Endometriosis
Unknown infertility conditions
Male infertility factors
Interested in treating one of the conditions above?
Make an appointment with KEM Clinic Today! 626-817-9505
DEDICATED TO HEALING YOU
THE NATURAL WAY.
---